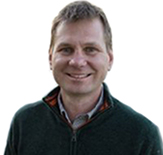 I help organizations, across all verticals, realize growth opportunities and resolve pain points through Oracle's complete and integrated Service Cloud solutions.
As an Oracle Service Cloud consultant, I help analyze current business obstacles, identify improvement opportunities, scope and implement Oracle Service Cloud solutions.
My role is understanding the customer experience. This starts with giving my clients the best customer experience. I accomplish this through careful planning, creative problem solving, solid expectations management, and effective relationship development.
I've developed and worked on problems and projects of deep, diverse complexity and scope. I am a project leader providing direction, facilitating information, and validating decision processes. I have a passion for technology, and I am dedicated to providing investment solutions to organizations with a keen appreciation of business and technical requirements.